DIDEROT E LA FISIOLOGIA DELL'EMOZIONE: LE PARADOXE SUR LE COMÉDIEN TRA ESTETICA E MORALE
Parole chiave:
Modern Philosophy, Denis Diderot, Tears, Ethics, Theory of Emotions
Abstract
Starting from an analysis of the different types of tears that can be find in Diderot's Paradoxe sur le comédien (men's tears/women's tears; tears that flow from the brain/tears that flow from the heart; tragic tears/pathetic tears) the article tries to highlight the pedagogical role that Diderot assigns to the emotion. In fact, the "good use" of weeping provides a valuable contribution to the harmonious development of the moral sensibility of the spectator. In conclusion, the analysis of tears exceeds any aesthetic and sociological reflection on the theater. This allows to emphasize the possibility of assigning a moral role to emotion, bringing out clearly the convergence and synergy between Diderot's physiological, aesthetic and moral reflection.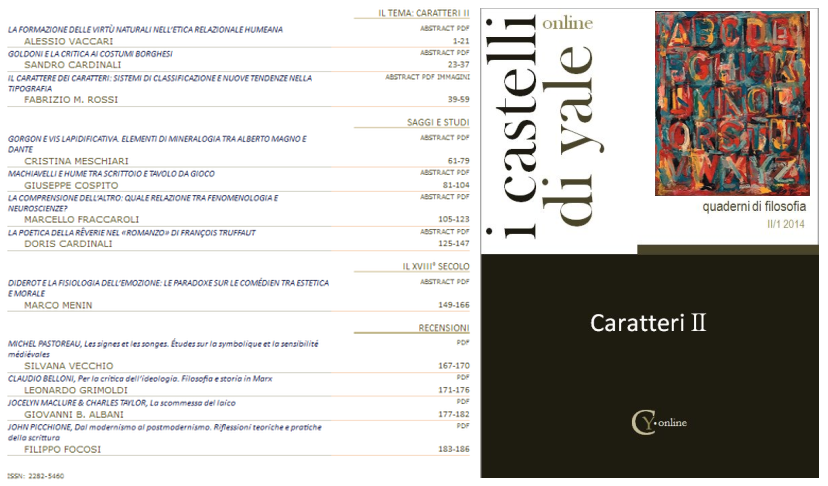 Downloads