DALLA BIBBIA ALL'ONEST'UOMO: QUALE MODELLO PER LE DONNE IN VOLTAIRE?
Parole chiave:
History of Philosophy, Modern Philosophy, Voltaire, Gender Studies
Abstract
Voltaire shows the ideal behaviour of men in the Catéchisme de l'honnête homme and develops a model king. Such model seems not to work for women, if one considers Voltaire's attitude towards the behaviour of biblical female characters. Their sexual incontinence yet corresponds to the intolerance exerted by the male characters: Voltaire's judgment is, if negative, egalitarian. In Femmes, soyez soumises à vos maris his judgement is egalitarian in positive, praising Catherine II for the same reasons as the kings. If a good king can be a role model, the tzarin shows that a woman can be a honest man.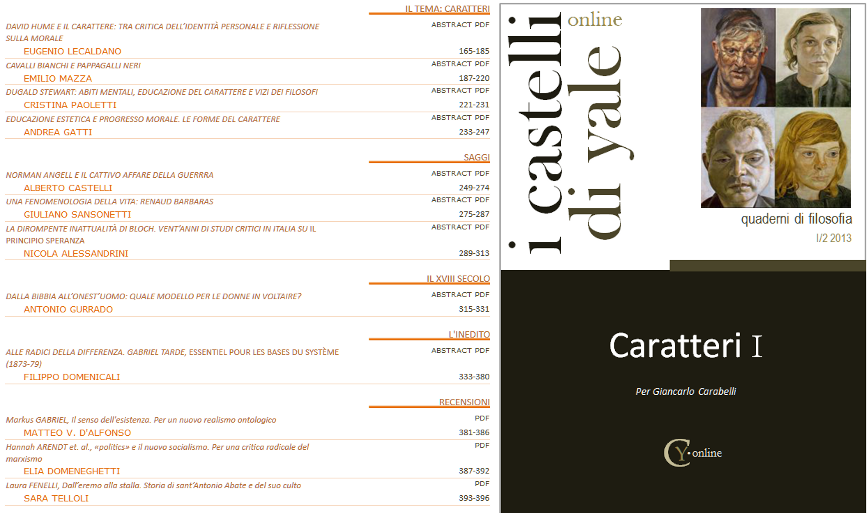 Downloads