UNA FENOMENOLOGIA DELLA VITA: RENAUD BARBARAS
Parole chiave:
History of Philosophy, Contemporary Philosophy, Moral Philosophy, Phenomenology, Renaud Barbaras
Abstract
It is evident, and even trivial, that philosophy is always philosophy of life, since there is no philosophy without life; however, from its origin philosophy has placed itself outside life, aiming to go beyond life. Thanks to phenomenology, life comes to be the proper object of thought; life is considered in its dual meaning of living being and individual life, of being alive and of the experience of life. Renaud Barbaras is the thinker who has recently given a decisive contribution to this issue and has elaborated an extremely inspiring phenomenology of life.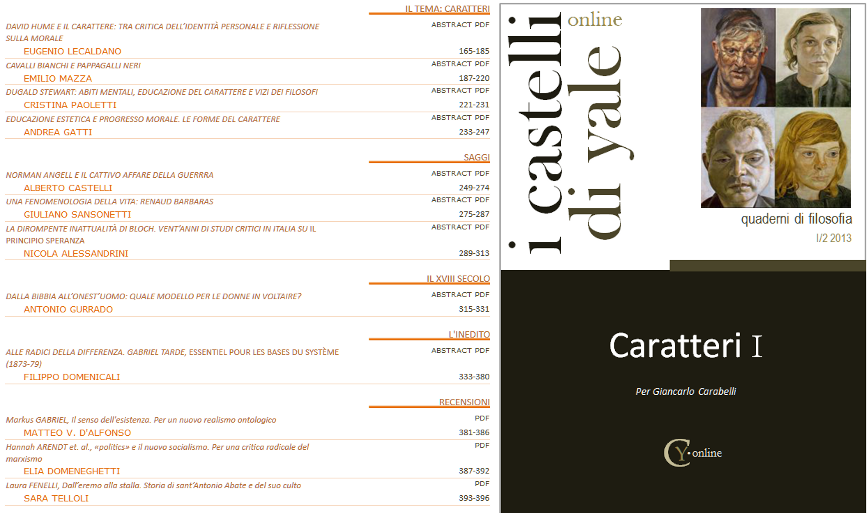 Downloads